Debt free is the way to be Scholarship!
To help lower income students avoid DEBT! When I started college in 2003, I was 18 years old and a new mom. I actually started classes the same month I gave birth to my daughter. I was scared and nervous, yet excited and hopeful.
During my college years, I struggled with managing my personal finances. I used a significant amount of student loan debt and credit card debt to pay for college expenses.
I now realize that I could have went to school without student loans. I'm extremely passionate about teaching kids and young adults how to manage their personal finances and graduate from college debt free. Some students believe that a college education is out of reach unless you have lots of money, 4.0 GPA, elite athletic abilities or student loans.
A debt free college education can be your reality. If you would like to be considered for the annual "Debt Free Is The Way To Be" Scholarship, please complete the application below. Not only will you get a chance to win money, but you will also receive tips on how to go to college debt free and pay off student loans if you already have them. The scholarship deadline is in April each year. I chose April as the deadline month for two reasons: It's my birthday month and it's National Financial Literacy Month. If you have questions, please send to hello@cleoyogafinance.com.
If you would like to donate to the scholarship fund, please click "Donate Online" below. If you're interested in sponsoring the scholarship, please send an email to hello@cleoyogafinance.com. Thank you!
Donate Towards the Scholarship Fund
Thank you for considering The Annual Debt free is the way to be ScholarshiP!
This scholarship is for low income high school and college students between the ages 17 years old and 25 years old. Must be a citizen of the United States of America. The deadline to apply is 11:59pm CST on Sunday April 5th, 2020. April was chosen as the deadline month for two reasons: It's my birthday month and it's National Financial Literacy Month. The winner will be announced on Monday June 1st, 2020. The winner will receive $1,500.00 to use towards their college expenses.
Please complete the entire application. This includes providing your complete mailing address. There is no word count requirement for the essay questions. If selected as a winner, you must be willing to provide a photo of yourself for use on our website and social media as we announce the winner. Any applications missing information will not be considered. Any and all information provided will remain private and used solely for the purposes of this scholarship application process. Please send email to hello@cleoyogafinance.com if you have any questions!
PREVIOUS SCHOLARSHIP WINNERS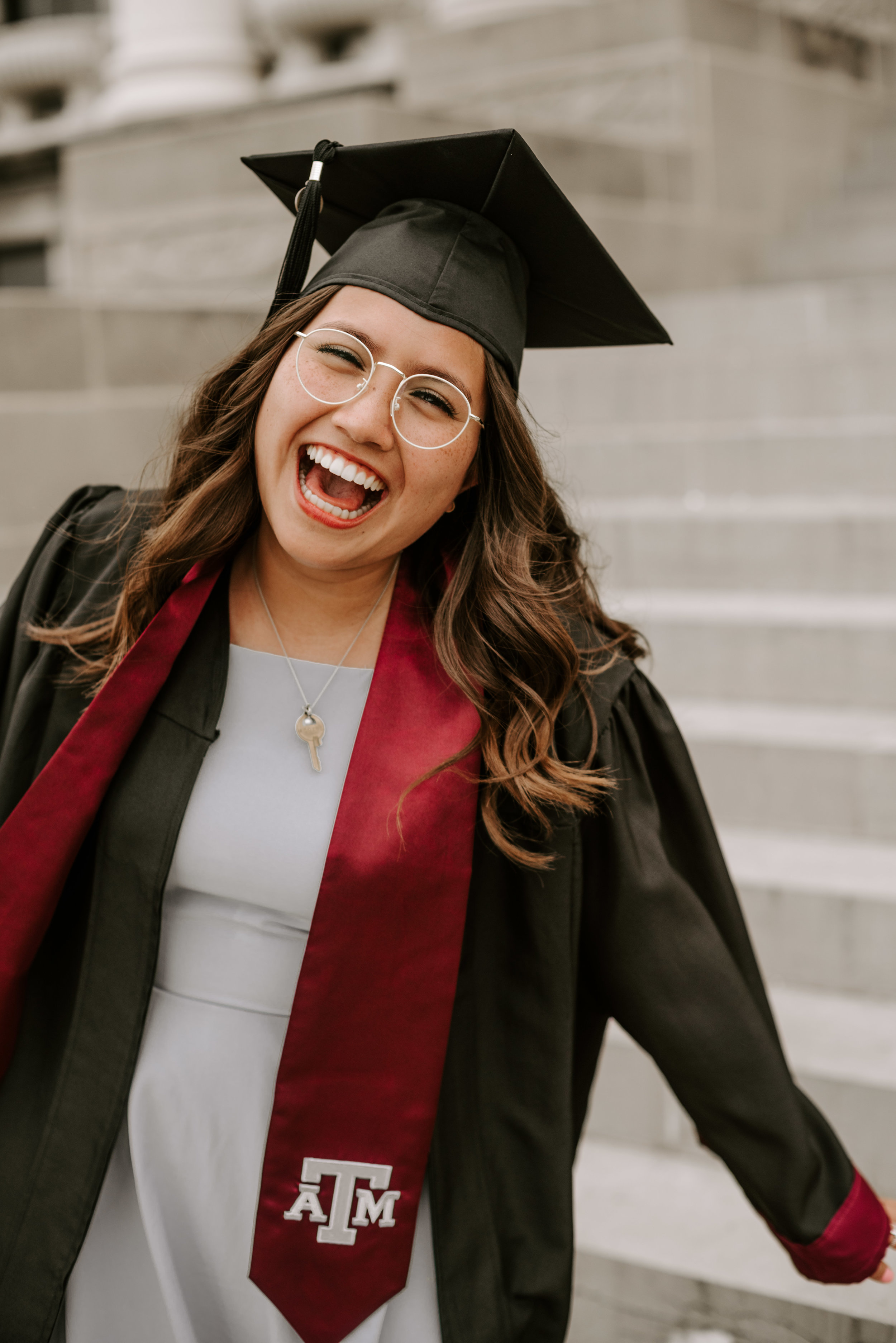 2019 Scholarship Recipient
Texas A&M University Graduate: May 2019
Belmont University Graduate Student (Nursing Program): August 2019
2018 Scholarship Recipient
Highschool Graduate: May 2018
Clark Atlanta University Freshman: August 2018